Wi-Fi Covert PIR Camera
Product Code:

WF-PIR

Availability:

In Stock

VAT Included

Delivery just £6 or FREE for orders over £100
Wi-Fi Covert PIR Camera
This pir looks like a normal one except it also has a mini wifi HD camera with high-resolution pinhole lens with motion recording, motion email notification, remote playback and more. The pir also has audio that can pick sound's about 3-5 metres. This system is designed to operate long term from the mains power supply but we can also supply a battery holder for rechargeable batteries for situations where you may not be able to gain power source but obviously you can only use this option if you have a false ceiling so you can hide the battery holder above the ceiling just by sliding or pushing the sectional part of the ceiling. This system is easy to set up and you can view live video on iphone, android phone, or tablet anywhere, anytime. Below is the key features and step by step guide on how to set up this camera. Compared to other cameras on the market this camera is easiest to set and operate.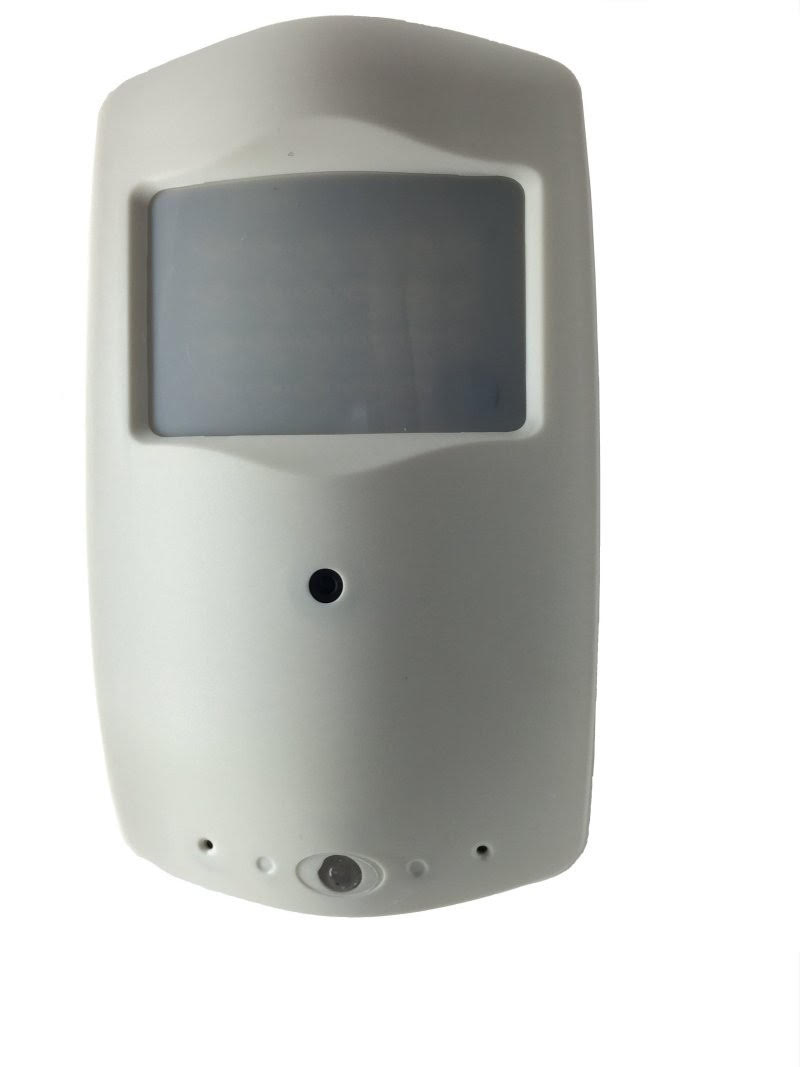 Features:
>Monitoring by iphone, android phone or tablet anytime anywhere
>Remote surveillance by WIFI
>Record video in SD memory (Max. 32GB)
>Download software for iphone "mini wifi cam from App store or google play for free, or scan QR code for iphone or android phone.
>Watch one or multiple camera
>Video format: AVI
>Video resolution: 640x360/1280x720
>High Definition 720p/VGA H.264
>Remote playback on your iphone/android phone
>Email notification
>Motion recording
>Pinhole lens to ensure total covert operation
>10 metre infra red for night vision
>Microphone for audio pickup about 3-5 metres
>Easiest camera to set up and use
SPECIFICATIONS
Video specification 720PVGA H.264
Image sensor OV9712D CMOS
Focus Fixed
Illumination (IR ON)0Lux
Aperture Auto
Code Rate 128-8192 kbps
SNR (Signal To Noise Ratio) >50DB
Infra – red sensitivity Supported
Time and date Supported
IR Filter Yes
Audio One way audio
Infra red light 23
Night vision 10 Metres
Audio format G.711/G.726
Mobile phone monitoring iphone, Android supported
Electronic shutter 1/5-/15,000
Operating humid -10~85% (20~80%)
Lens Pinhole
Reset Supported
Security IP Address filtering, Password protection,
Power Supply 5v/2A
Operating temperature
User accessing log
Related Products