Motion Activated Wall Video Clock Camera with Audio
Product Code:

WVC-100

Availability:

In Stock

VAT Included

Delivery just £6 or FREE for orders over £100
Motion Activated Wall Video Clock Camera with Audio
order code - WVC-100
£185 inc VAT
The great feature about this clock unlike many others on the market
is the camera lens ( located in the 1 of number 10 ) can be adjusted
up / down from the rear to allow it to say point down instead of straight forewards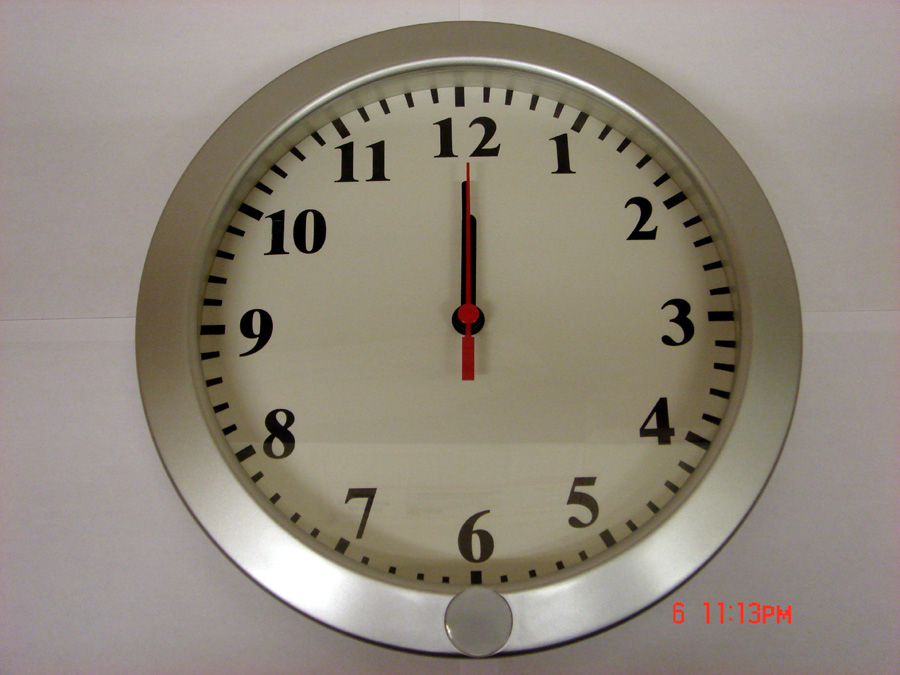 1280*720 HD Clock Camera
This clock will blend in any surrounding and has a small PIR sensor for motion detection hidden camera with DVR with SD card storage. It can be used for covert recordings in many different situations in home office, nanny cam etc. Very easy to operate, and a biggest advantage on this system is the lens can be adjusted up/down so you can capture the target area precisely. The camera is pinhole and even at close inspection it is hard to spot and is low light.
The Video is High Definition to give a very clear image and superb Audio
SD CARD NOT INCLUDED
| | |
| --- | --- |
| Video Resolution: | HD 720P (1280x720) @ 30fps |
| Minimum Illumination: | 1.0LUX |
| Camera: | 2MP CMOS |
| Lens: | 0.6mm |
| Video Format: | AVI (Recommended player The storm video, KM Player, M player with media player format support) |
| Battery Capacity: | 1100mA |
| Charging Time: | ~3 Hours |
| Charging: | Via USB, 5V adaptor (optional) |
| PIR Standby Battery Life: | Up to 10 -14 Days |
| Total Recording Time: | Approximately 8 hours continuous recording |
| Record Modes: | Body heat and Continuous |
| Support System | 98/ME/2000/2003/XP/Vista; MAC OS; Linux |
How can the battery last so long?
The camera uses a form of motion-activation that actually detects "body heat", which is a much more accurate mode of detection, and allows the battery to last much longer.


So what exactly is the battery life?
The battery can last for approximately 10/14+ days of standby life, with a total continuous recording time of 8 hours.
Does this device support automatic overwrite?
Yes it does (automatic overwrite automatically overwrites the oldest files when the memory card is full to make room for new files).
I have a Macintosh computer, can I view the video files?
Yes you can, but you'll have to remove the micro SD card and use a card reader, because not all Mac computers can recognize this device when connected directly via USB
Related Products