Encrypted Push-To-Talk radios
Product Code:

PUSH

Availability:

Pre-Order

VAT Included

Delivery just £6 or FREE for orders over £100
Push-To-Talk radios in test phase
New Encryption Units with tracking mode
Available approx. NOVEMBER 2016
cost will be approx £300 but we will finalise at later date when we release the units

The new Push-To-Talk radios are in test phase at the moment and will be on the market soon. You'll be able to communicate all around the world by just pressing a button. Incredible possibilities for such a simple device.
Instant communication
The Push-To-Talk radios are a lot more easier to use than your smartphone. To communicate with other people, you just need to press a button on the side of the device. It's just like instant talking !
Unlimited distance
The Push-To-Talk radios are using an international network that's why you can talk to someone in the USA even if you are in England ! Once again, no delay and instant talking. You'll be able to talk to a group of people at the same time, that's a great feature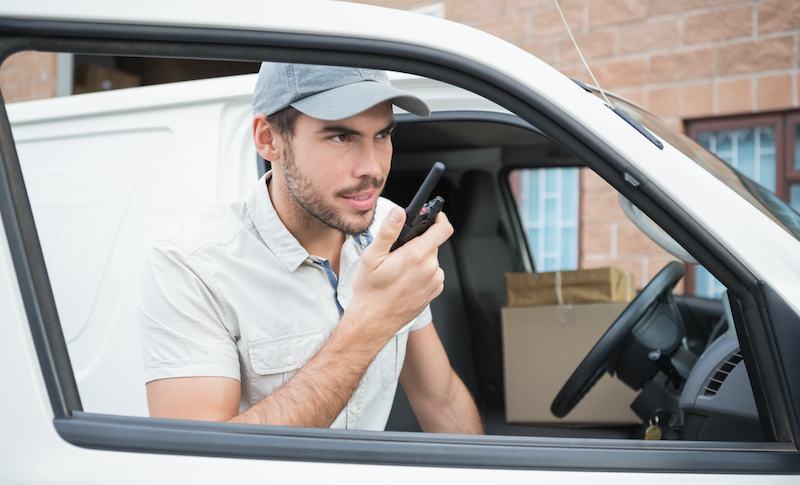 Encryption
It is possible to encrypt all the communications going through the Push-To-Talk radios. Nobody can listen your conversations, a lot more secure than a normal smartphone.
Sound quality
You'll be impressed by the crystal clear audio sound of the devices. You can hear the person talking as if she was next to you and you can adjust the volume of the sound by turning the volume button.
Track the radios
It will be possible to track the radios on the tracking panel such as our GPS trackers and also from the Android and iOS apps !
Global coverage

The SIM cards inside the radios offer a global coverage so you don't need your own SIM cards. There's no roaming.
Robust and long battery life
The radios are very robust and can be used nearly everywhere. The battery life lasts for about 36 to 50 hours depending on the use.
Panic button feature
You'll have a panic button on the radios. If required, just press the SOS button and your position will appear on the tracking panel, the other people in the conversation can also hear all around you.