BELT TRACKER
Product Code:

ShadowBT

VAT Included

Delivery just £6 or FREE for orders over £100
Belt Tracker
This is the latest new tracker from the SPYSHOP
Order Code - Shadow BT
£475 inc Vat and 1 full Years tracking
Waist Size: Please ensure that the Waist size is correct from the drop down box as we cannot change once order is placed. Color Black or Brown please select above when ordering.
The Craftsmanship Involved In Manufacturing Our Belts/Buckles
Individually Hand Made To A Very High Standard
Unique conductive charging
Global Mask Location Service Included
Powerful GPS performance
Completely concealed
Can be completely switched off for set amount of hours/days
Android/Apple Apps allow the user to have full control over the belt
This is a beautifully soft leather belt from a hide of leather – the quality and passion involved in crafting unique tailor made items, the wonderful shine acquired from manually polishing an authentic buckle or fastening, again hand built from a selection of casts. The SPYSHOP are now delighted to announce the launch of an exciting new business relationship with Nova Accessories now supplying leather tracking belts to accompany our existing range of GPS devices. We firmly believe that these are not only the most practical belts on the market today but by far the most attractive and we are thrilled to have acquired the expertise and experience of such a renowned traditional craft manufacturer. Belts are currently available in either black or brown and combine with a choice of brass or silver buckle, hand crafted by Nova and displaying the authentic 'Nova' trademark. In the future we hope to broaden this range and supply belts in a wider variety of colours and styles.
INDIVIDUALLY HAND MADE TO A VERY HIGH STANDARD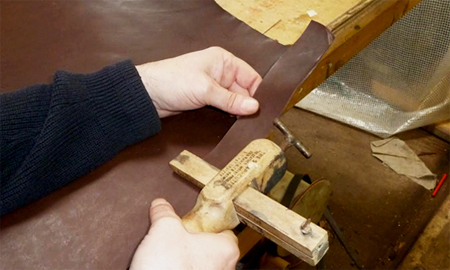 Whilst wearing our new GPS product tracking belt you can be completely confident that it will remain totally concealed and undetected. During the
one year period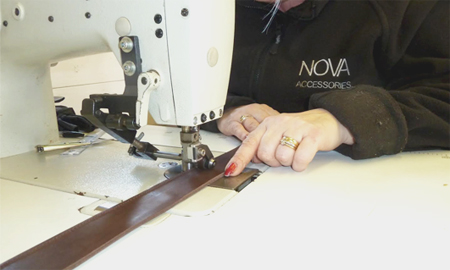 Manufacturing this stylish and unique product, many engineering challenges were presented, all of which we overcame to achieve
this exclusive tracking device. We needed to keep the board thin whilst allowing for the GPS antenna to be flexible enough to be able to bend inside
the belt. The battery also needed to be compact and completely safe to be worn by the user. There are very few boards on the market today which
exhibit these advantages.
Charging the belt was also a challenge for our team. It was concluded that plugging a charger into the belt would both ruin its appearance and
detract from its uniqueness. Therefore we have produced what we believe to be the only flexible conductive charging coil on the market – a simply
remarkable concept. The belt will charge 10mm from the surface of our own charging pads, emitting clear and audible charge sounds. The user will
also receive a SMS message from our servers when the belt is either placed on or removed from the charging mats.
The belt performs its GPS functionality under extreme conditions. It is effective for use in over 220 countries worldwide without incurring roaming
charges, a distinguishing feature which also serves to set our product apart. It can be switched off during a flight, complying with safety regulations,
and enabling the battery life to remain for many months.
Easy to use, and comprising various functions and settings, our exclusive new tracker belt device allows you, the user, to be in complete control at all
Conductive charging Voltage 5V

Board Only-10g

Including Batteries-30g

GPS Speci cations

GPS Chipset: UBlox GPS Receiver/Fast and Accurate

Sensitivity:

Cold Start -147dbm

Reacquisition -160dbm

Tracking-160dbm

Position Accuracy

Autonomous:2.5m/SBAS 20m

Cold Start 29s

Warm Start 17s

Hot Start 1s

GSM Specications:
Frequency:
• Quad Band 850/900/1800/1900 MHz
• Compliant to GSM Phase 2/2+
• Class 4 (2W@850/900 MHz)
• Class 1 (1W@1800/1900 MHz)
• GPRS Multi Slot Calss 12
• Mobile Station Class B
• RMS Phase Error 5 deg
• Max RF Output 33.0 dbm- 2 dbm
• Dynamic Input Range -15-102 dbm
• Receiving Sensitivity Class 11 RBER 2% (-102 dbm)
• Stability Of Frequency Greater then 2.5p
Related Products