Car Entry Lock Pick - VAG HU66 Double x 2
Product Code:

VAG HU66 Double x 2

Availability:

In Stock

VAT Included

Delivery just £6 or FREE for orders over £100
(VAG) Volkswagen Audi Group: VW, AUDI, Seat, Skoda, Porsche.
What a bit of kit this is. Ingenious auto-lock picking at its finest. A??new version of the classic VAG pick but with alternate picks and for the newer VAG locks after 2005 when they introduced a double clutch mechanism. With so many vehicles in the Volkswagen Audi Group, this little pick goes a long way.
NOTE: This pick will NOT work on VAG HU66 locks before 2005 - you will need the 'classic' version of the VAG HU66 Inner Groove Pick
See below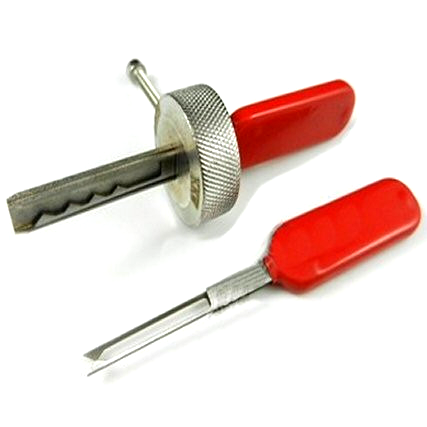 The reputation of this pick sells itself. For quick entry into Volkswagen Audi Group HU66 locks this is the pick to use. In the time it takes for another auto locksmith to scratch his head, you've used this pick to open the door. Get it and you're in.