MMS Hunting Camera
Product Code:

SC022

Availability:

Out Of Stock

VAT Included

Delivery just £6 or FREE for orders over £100
MMS Hunting Camera with Invisible LEDs
Bundled with the MMS-module (Multimedia Messaging Service) battery box, the regular
scouting camera can be upgraded to work as a remote cellular camera. With its highly
sensitive Passive Infra-Red (PIR) sensor, the camera detects the sudden change of ambient
temperature caused by moving game in a region of interest (ROI), triggers to take pictures/
videos, and sends the images via GSM network to the user's cell phone or email account.
SD CARD NOT INCLUDED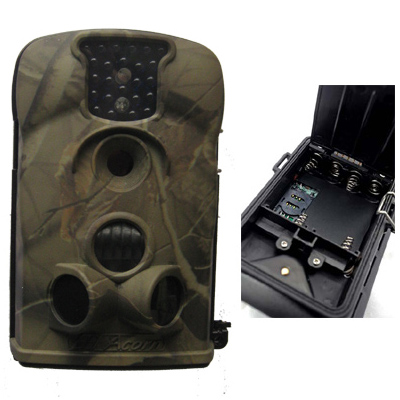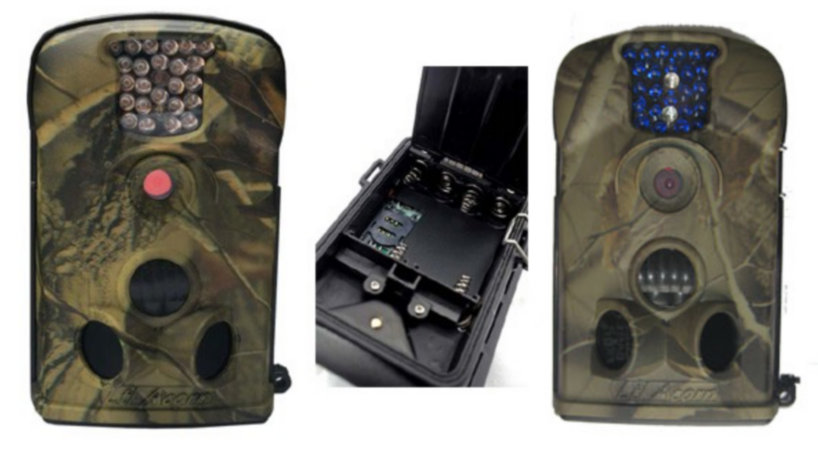 Features:
* Programmable 5 or 12-Megapixel high-quality resolution.
* Infrared night vision LEDs for flash range as far as 65 feet
* In "Cam + Video" mode, camera takes both pictures and video at every trigger event
* Ultra low standby power consumption. Extremely long in-field life (in standby mode, up to 3
months with 4 x AA batteries and 6 months with 8 x AA batteries)
* Unique side Prep Sensor design provides wider sensing angle and enhances camera's
response speed
* Perform in the most extreme temperatures from -22° F to 158° F
* Compact size (5.5 x 3.5 x 2.5 inches). Well designed to deploy covertly
* Impressively quick trigger time (1 second)
* In Time Lapse setting, the camera automatically and constantly takes pictures/videos at
specified interval. This is very useful when observing plants flowering, birds building nest, or
when monitoring unattended properties such as parking lots
* With Timer setting on, the camera can be programmed to only work in specified period
every day. This feature can work together with Time Lapse feature
* Backpack-looking tree grabber makes mounting and aiming a snap
* Serial Number setting enables you to code locations in the photos. This helps multi-camera
users identify the location when reviewing the photos
* Built-in 2.36" TFT color display to review images and videos
* Date, time, temperature and moon phase can be stamped in the pictures
* Lockable and password protected
* Two MMS image sizes to choose: 640 x 480 or 320 x 240
* Users can configure the Camera and MMS function either by running the enclosed CD on
the computer, or directly on the built-in TFT display.
* Separation of the Camera and the MMS module provides users flexibility: Starting with the
value model as a regular scouting camera, and upgrading to the premium model with MMS
function.
* Our Advanced Remote Cellular Technology transmits images to your cell phone and email
account constantly at lower battery consumption and shorter transmission time, compared to
products of its kind on the market.
* Automatic text alert when battery power level goes low
* Check cellular signal information on the built-in TFT display in the field
* All MMS pictures saved as well as the original pictures
* Internal antenna emits strong signal
* Operates globally via GSM/GPRS network. Supports four bands: 850 / 900 1800 /1900MHz
Related Products