SHADOW 500 PAYG
Product Code:

Shadow500

VAT Included

Delivery just £6 or FREE for orders over £100
Shadow Asset 500 Tracker
£285 INC VAT and UNLIMITED tracking positions and 75 SMS credits per month, or just £160 on pay as u go with 500 positions and 30 SMS credits included. There after when required you may purchase another 2500 tracking positions for just £25 here and 100 SMS credits for just £15 here. Unlimited tracking position upgrades for 1,3,6 and 12 months are also available via our online store.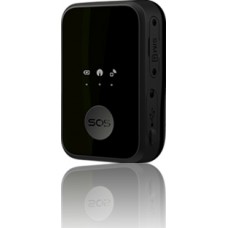 Ideal as a asset tracker as it can be concealed anywhere due to its small size!
Dimensions: 2 x 3 x 7cm
Track and view live on Google Earth and Google Street view.
Only £160 inc VAT and 500 Positions and 30 sms to start you with on Pay As You Go -
in Stock Now!
Extra Tracking Positions can be added to thru our panels at a cost of £25 per 2500 positions. Extra SMS credits may be purchased for £20 for 100 credits. Unlimited tracking position upgrades lasting 1,3,6 and 12 months are also available through our online store.

After 3 months of inactivity, the SIM card will be deactivated if not used
if that happens just phone us and we will re activate for you.
We also supply this unit with complete with 1 full year free tracking so no topping up on tracking postions at a cost of £285,
dependent on your tracking requirements this can work out far more cost effective overall. This option may be selected above.
Attach the small SHADOW 500 tracker to the things that are dear to you and you will be able to see where in the world they are 24/7.
Easy to use. No setup required

Track people, vehicles or items live worldwide

Login 24/7 through desktop, mobile, or iPad

Reliable with 7 days battery life

Alarm to trigger when tracker leaves geographical zone

comes with 500 positions ( can be added to via our site )

Full History play back showing all stop / start locations
operates Worldwide
Simple to use tracking Panel to top up extra positions when needed
You get amazing functionality - game changing battery life, unheard of accuracy, total remote control from the panel, zones, motion activation
Our web control panel has been designed especially for ease of use and its functionality is second to none. The panel allows you to; change the frequency interval when you want to locate your tracker, set a 360 degree virtual perimeter around an area known as a Geo-fence, when your tracker breaks this barrier either entering, exiting or both it will send you an SMS to your mobile phone notifying you.
Not only can you view your SHADOW 500 from our control panel, it will return the address location details via SMS. Combine these features with on demand real time tracking with easy to use location history reports, the Shadow 500 is a must have for families and businesses alike.
Alert - The Shadow 500 tracker works straight out of the box WORLDWIDE
Related Products