THE KeyKip GPS TRACKER FROM THE SPYSHOP
Product Code:

keykip

Availability:

In Stock

VAT Included

Delivery just £6 or FREE for orders over £100
The KeyKip GPS Tracker doesn't require a subscription to work.
The KeyKip GPS Tracker only works on the 2G network – The device won't work in countries without 2G, like Switzerland.
The Keykip was designed to be smart and powerful, yet simple to use. A device that not only allows you to track the device in many countries around the globe but assists the user to find their Keys, or other items its placed into.
The audible sounder inside the Keykip can be easily activated via the APP, allowing you to close in on those important assets.
Design and robustness are something that was carefully considered, resulting in a product that really looks like a keyring, with no additional buttons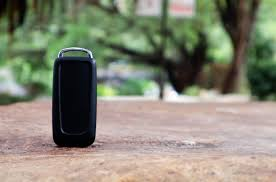 .
A great innovative solution that we want you to enjoy
The battery life can last up to 7 days plus, this depends on how much the KeyKip moves, but in most cases, you can expect around 7 days battery life. This is achieved by only allowing the KeyKip to transmit data every two minutes whilst in motion.
Lots of energy was placed on making the APP simple yet allowing the user to trigger some pretty powerful features. The experience needs to be enjoyable and we feel we have accomplished this; we have also left room for future updates and further features.
We know there are many that might want to enjoy more then one KeyKip in their account, press the add icon on the app and scan the box and call it a name, mission complete. It really is that simple.
A brand new app dedicated to the KeyKip GPS Tracker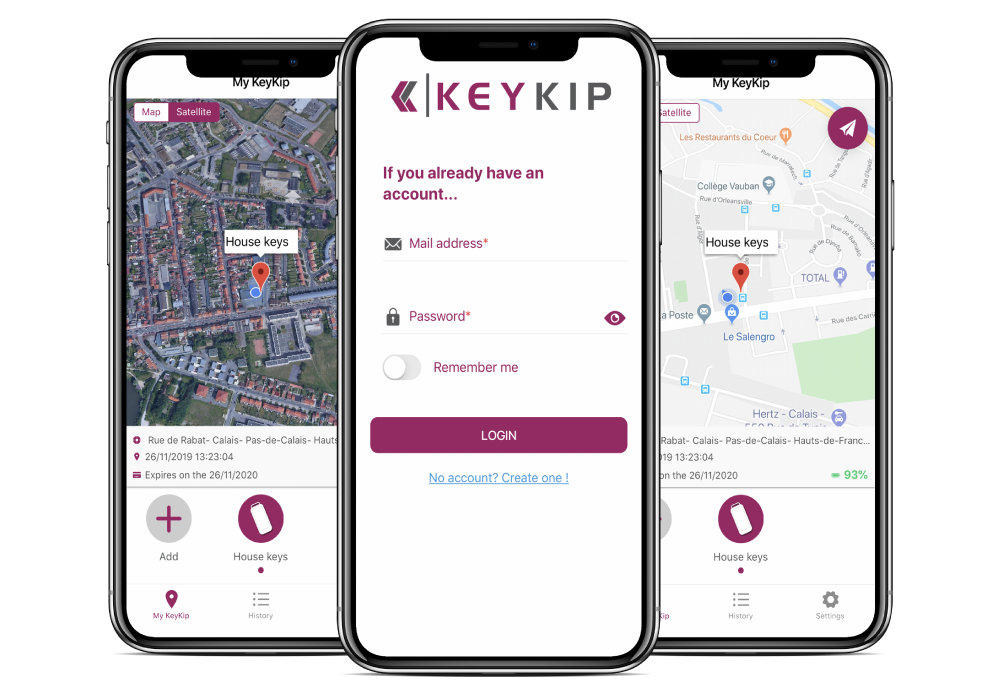 First Steps
Download the KeyKip App from either the App Store or the Play Store
Now create your account with a username and password
Place the KeyKip on charge (this will turn on the KeyKip)
Adding the KeyKip to your account
Click the plus sign on the app to add your KeyKip to your account
Scan the long IMEI number on the box
Create a name for your KeyKip

Specifications

GSM
GSM/GPRS/EDGE: 850/900/1800/1900 MHZ
GSM Module: MTK 2503 Quad Band 2G
GNSS Specifications (GPS+GLONASS)
GNSS Chipset MT3333
Sensitivity
Autonomous: -147 dBm
Hot start: -156 dBm Reacquisition: -160 dBm
Tracking: -162 dBm
Position
Autonomous: < 2.5m SBAS: < 2.0m
Accuracy (CEP)
SBAS: < 2.0m
TTFF (Open Sky)
Cold start: 29s average
Warm start: 27s average
Hot start: 1s average
Accelerometer
3 Axis- Kionix KXTJ2-1057
Battery
850 mAh Rechargeable Lithium Polymer
Dimensions
75 x 33 x 16mm
Enclosure
IPX6 waterproof
Bluetooth
5.0 BLE
LED Light
Function indicator
WIFI
Yes
Charging Port
Type C