TMT250 GPS Tracker
Product Code:

tmt250

Availability:

In Stock

VAT Included

Delivery just £6 or FREE for orders over £100
T250 GPS Tracker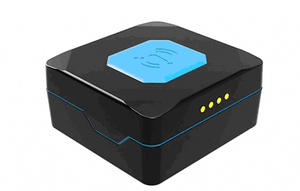 The TMT250 is an AUTONOMOUS personal tracker with GNSS, GSM and Bluetooth connectivity. This mini GPS tracker is designed for people, pets, car monitoring, employees control, sport events, etc. IP67 waterproof case ensures outside usage in harsh conditions.
The pack includes: TMT250 GPS Tracker – Belt holder – Charging cable

2500 postions and 10 SMS per month are offered with the TMT250 GPS Tracker there after you will need to top up with more positions
2500 positions are £30 or you can have unlimited 3/6/9/12 months see on our site

Trackers require a valid up-to-date subscription or position credits to remain active on our servers.

Product Description
Protected from total dust ingress, immersion between 15 centimetres and 1 meter in depth

Bluetooth for exchanging data over short distances

SOS button immediately sends notification in case of emergency

Mobile application allows to monitor personal tracker current position, events and track via mobile phone


TMT250 GPS Tracker


Size 44 x 43 x 20mm
Weight 40g

Battery 800mAh Li-Ion battery (3.04 Wh)

Battery Life Up to 3-4 days

Buttons 2
GNSS antenna Internal High Gain
GSM antenna Internal High Gain
USB 2.0 Magnetic USB contact
LED Indication 1 RGB LED
SIM Micro-SIM

Memory 128MB internal flash memory
Technology GSM
2G bands Quad-band 850 / 900 / 1800 / 1900 MHz
Data transfer GPRS Multi-Slot Class 12 (up to 240 kbps), GPRS Mobile Station Class B
Data support SMS (text/data)
GNSS GPS, GLONASS, GALILEO, BEIDOU, SBAS, QZSS, DGPS

iOS App TrackServer
Go to App Store to download the iOS (iPhone) "TrackServer" App user interface onto an iOS device such as an iPhone or iPad,