The Spy Shop - Spy Equipment for the UK and Beyond.
You can purchase spy equipment from our website 24/7 or visit our showroom in person. We deliver our products internationally.

Established in 1990 The Spy Shop is a reputable company based in Leeds, England. We sell a wide range of professional surveillance and countersurveillance solutions designed for any situation.

Customer satisfaction is our aim so if you have a question about any of the products we sell, please contact us.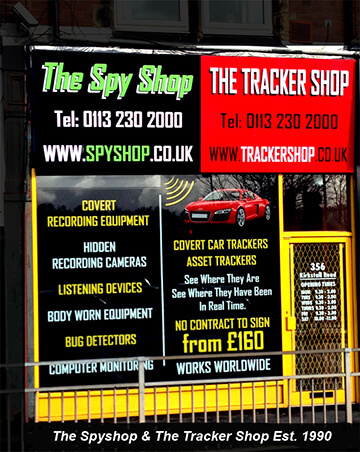 Counter Surveillance Service
If you are seeking to protect information or if you feel that you have been or are currently a victim of illegal eavesdropping devices, we have the answer to your problem.

Please contact us in confidence to discuss.
Call: +44 (0)113 2302000
E-mail: sales@spyshop.co.uk
Latest