PV-500HDW Pro & BU18HD Camera Package
Product Code:

PV500HDWProBU18HD

Availability:

In Stock

VAT Included

Delivery just £6 or FREE for orders over £100
PV-500HDW Pro & BU18HD Camera Package

Further to the release of the popular Wi-Fi enabled PV-500HDW, the screen enabled PV-500HDW Pro has been launched. A brand new Wi-Fi enabled DVR and high definition button camera system with a 3" touch-screen.
The new PV-500HDW Pro recorder is part of the 2016 range of Wi-Fi enabled devices from The Spy Shop. The Wi-Fi connection allows the recorder to connect to Android and iOS phones & tablets to provide remote full system control and live monitoring.
The PV-500HDW Pro recorder is also fitted with a 3" touch-screen allowing the user to either control the unit manually or via the Wi-Fi application. Using the supplied 2200mAh battery you will get 3 hours of operation, if you also opt for the BA-4400mAh battery, operation increases to 6+ hours on a fully charged battery.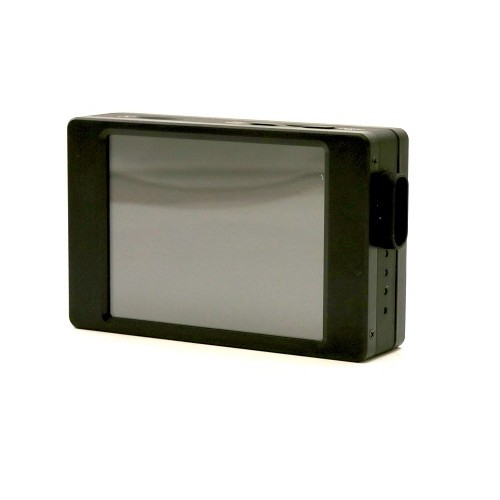 Provided with the kit is a brand new BU18-HD button camera with a much simpler cable design compared to earlier models. Providing excellent low-light capability down to 0.03 Lux, this 1100 TV line camera captures exceptional video and audio. There is also an optional 'cone' version of this camera, the BU-18HD (Cone).
Please note that the BU-18HD and BU-18HD (cone) cameras are designed for the PV-500HDW and PV-500HDW Pro recorders only and are not compatible with previous DVR's.
You can also control and operate your PV-500HDW Pro from up to 10 metres away using the options wireless remote commander, the PI-RF50TX.
PV-500HDW Pro names & parts:
Features:
• Works with any Android or iOS device (via Wi-Fi App)
• Live monitoring up to 20m range
• 3" touch screen interface
• 1080p/720p/WVGA resolution settings
• Up to 180 minute recording time
• Watermarked time-stamped evidential grade video
• Download recorded footage to your smart device
• Compatible with all current PV500 battery cells
• Normal & Motion detection recording options
• Free 16gb SD card supplied
• H.264 .MOV File format
• Low light sensitive camera
• Vibration alert (power on/off, recording, low battery)
• Can be used with optional PI-RF50TX wireless remote commander
Wi-Fi Application features:
• Live view
• Ability to switch between standard or motion detection recording
• Start/stop recording
• Set the time & date / synchronise with your smart phone/tablet
• 1080p/720p/WVGA switch
• Card formatting function
• SSID visible/hide switch
Contents:
PV-500HDW Pro DVR
2200mAh battery pack
Mains charger & USB cable
16gb Micro SD card
Protective pouch
Wired remote controller
BU18HD contents:
BU18HD camera
Button screw kit