New Camera and Audio recording Glasses
Product Code:

eg10cl

Availability:

In Stock

VAT Included

Delivery just £6 or FREE for orders over £100
This is the new PV-EG10CL Glasses DVR, a self-powered 720p high definition recording system cleverly disguised as reading glasses.
The EG10CL Glasses provide a stylish design concealing a covert video recording system producing law enforcement grade video and audio which is also watermarked with the time and date.
All recordings are stored on a Micro SD card (which is provided) using standard H.264 encoding with a .AVI video file format. The built-in battery will provide around 70 minutes of continuous recordings.
Whilst there are many covert video glasses available, many are bulky in design and offer poor reliability. We have developed the PV-EG10CL Glasses to offer excellent video and audio quality whilst remaining very straight forward to set-up and operate. Activating the EG10CL is a single button operation on the side stem.
Names & Parts: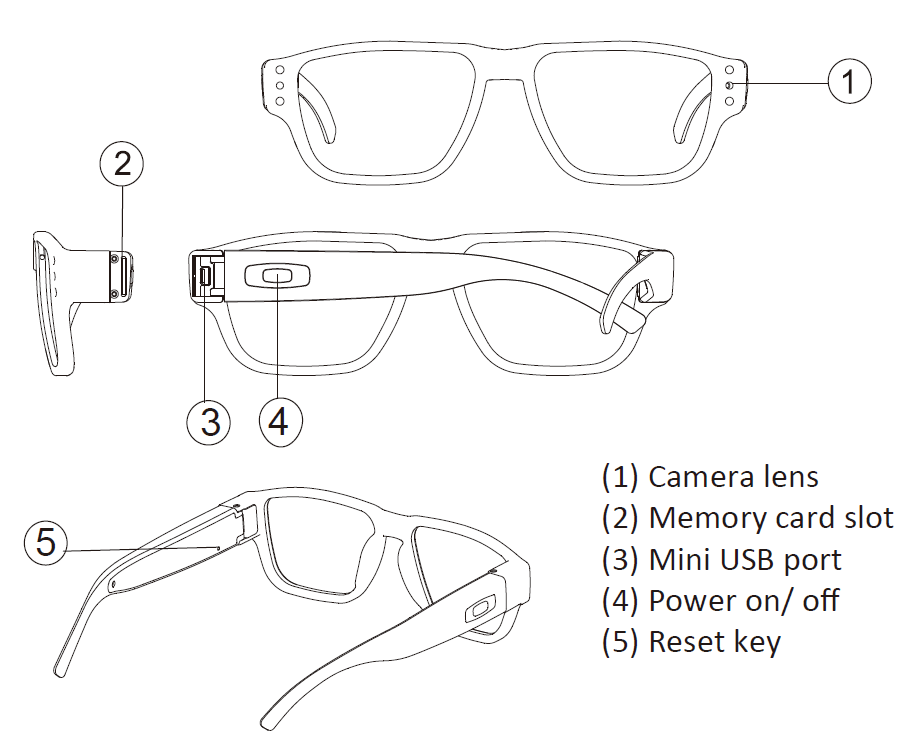 Features:
720p HD video quality
Super invisible frame mounted lens
Simple one button operation, power on and record
Watermarked time and date
Vibration alert for record / low battery / power off
Built-in rechargeable battery, 70 minutes of continuous recording
Supports up to a 32gb Micro SD card
H.264 .AVI file format
Dimensions:
Arm 146 mm - Bridge 11 mm - Total Width 142 mm - Total Height 43 mm
Lens Height 37 mm - Lens Width 54 mm
Weight, 40g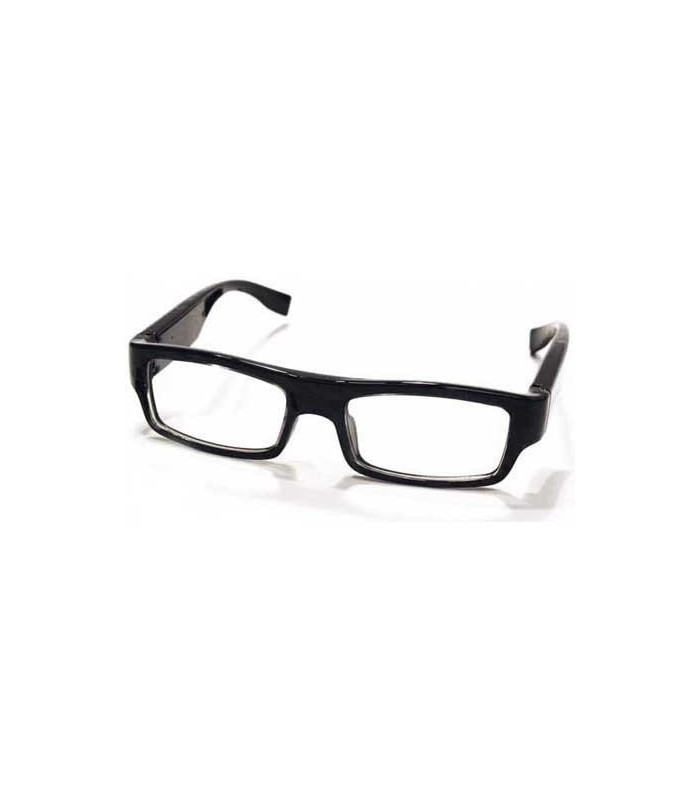 Angle of view is 67 degrees
Contents:
1 x PV-EG10CL camera glasses
1 x 16gb Micro SD card
1 x tweezers (for Micro SD card removal)
1 x USB connection cable
Instruction guide