DAB Radio wi-fi Covert Camera
Product Code:

DAB/WF

Availability:

In Stock

VAT Included

Delivery just £6 or FREE for orders over £100
A feature packed, bedside DAB digital radio, this offers a blend of quality and style that's hard to beat. The digital radio alarm clock allows you to set dual alarms with both DAB digital and FM radio stations. wireless Bluetooth connectivity and USB ports to pair your phone or personal device.


However we have also added to this unit a covet HD Camera which you can connect to the internet via the free APP
Which allows you to view / listen remotely on your Smart phone

Also via the menu on the APP you can access the recordings made

Comes with all instructions etc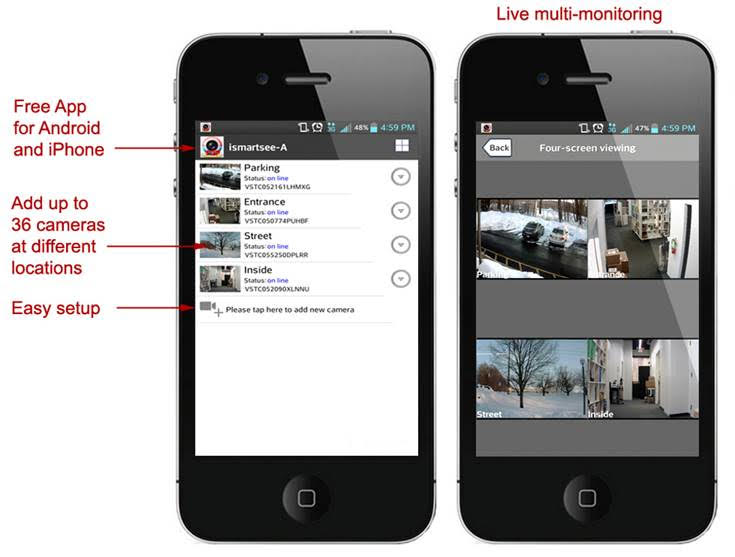 WiFi P2P Live streaming Motion detection & Notification alarm messages
• HD 1080P 1920x1080
• App remotely takes video and photo
• Video Resolution 1920*1080 Photo Resolution 4032*3024
• Lens angle: 90 degree
• Memory 32 GB with option of loop recording Memory usage ; 1 minute aprox 19MB and 52 minutes for 1GB
can take up to 64 gb card BUT if you require this size card please advise when ordering as the unit is sealed and cannot be opened

• Easy Setup Plug and Play Technology
• Real-time video streaming and recording on smartphones
• Ability to view and record live video remotely
• With Motion detection that offers a notification as well as taking pictures and videos that will be saved on to the
internal memory and access remotely through the Mobile Application
• Files can be downloaded and deleted remotely
• Either use the device peer to peer where you need to be within approx 10 metres. Or use it remotely after connecting it with a WIFI network.
• You will need to have an internet on your smartphone [iPhone or Android] to be able to remotely view and hear what the camera is seeing
• You will need to download the app P2PLiveCam onto your receiving device to enable it to view the WiFi camera.
• WiFi P2P Live Streaming with HD 1080P Resolution
• Motion Detection & Notification Alarms
• Memory 16GB With Option of Loop Recording
• Mobile Application Can Remotely Take Video and Photo
• UK Design and Manufacture
HD 1080P 1920x1080