SHADOW 150 PAYG
Product Code:

Shadow150

VAT Included

Delivery just £6 or FREE for orders over £100
SHADOW 150
£145 inc Vat
this is our new smaller in car tracker
Pay as u go
This includes the mains charger for constant power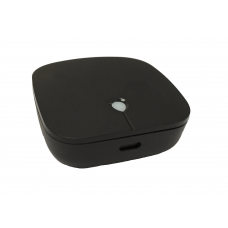 This includes the mains charger for constant power
This addition to our range of trackers is for clients that have access to the vechile and connected to the vechiles power supply
No worry about re charging and losing battery power
A highly effective, yet easy to use device, manufactured by ourselves, to achieve top quality performance in live tracking.
Simply connect the Plug and Play Vehicle Tracker to a vehicle and witness its outstanding features. You can view your vehicle live from five seconds, observe it 'ARMING' your vehicle from 'x' hour to 'x' hour and allow it to inform you should it move.
The Plug and Play Vehicle Tracker features glass which will flash in red once connected to the vehicle and also incorporates a back-up battery which can last up to ten days if the battery of the vehicle it is connected to has been removed. Its large internal GPS antenna is designed to deliver excellent performance without the need for an external GPS antenna
.Comes Complete with mains connector kit for intergrating into the vechiles power supply

£325

inc Vat and UNLIMITED tracking positions and 75 SMS credits per month for 1 years tracking all included

,

or just

£145

on pay as u go with 1000 positions and 30 SMS credits included.

There after when required you may purchase another 2500 tracking positions for just £25

here and 100 SMS credits for just £20 here. Unlimited tracking position upgrades for 1,3,6 and 12 months are also available via our online store.
How To Activate The Shadow 150 GPS Tracker
After reception, you'll need to activate your Shadow150 GPS Tracker. Here is the easy procedure to activate it:
Open the box and remove the device.
Switch on the device using the push button on the side.
You'll see a green, a blue and a red LED on the device.
Connect to login.trackserver.co.uk on PC / LAPTOP / I-PAD or for mobile just download free app ( trackserver )

Click the GPS LOGIN tab
Log in with the 6 digits ID on the device.
L 43mm/W 43mm /H 16mm 35g WiFi/GPS/LBS
Related Products