Voice Activated recording Double Mains Socket
Product Code:

SPRDS

Availability:

In Stock

VAT Included

Delivery just £6 or FREE for orders over £100
Voice Activated Recording Double Mains Socket
£195 inc vat

Our products just keep getting better and better!
This is a genuine,working, Double Socket housing a totally discreet voice recording module. Recording will start as soon as the module picks up any sound and will continue until it is satisfied that it can hear nothing further. The unit will then automatically save the audio file in WAV format on the micro SD card. Simply remove the micro SD card and replay any sounds that it has recorded on your computers Windows Media Player or any other compatible Media player.
The unit is mains powered so it will carry on working continually, as long as the mains power is on, and the 2GB card fitted will give 37 hours of record time. If you choose to fit a 32GB you will get 576 hours of record time.
This is totally silent unit with no moving parts and no visible lights which will record everything up to metres (15 Ft.) away.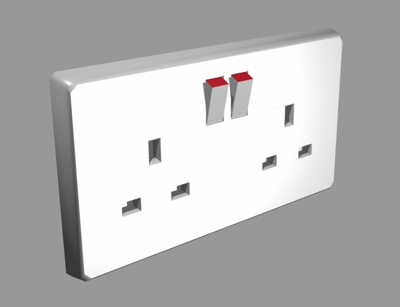 Specifications:
Fully functioning mains powered adaptor.
Totally silent mechanism.
No visible lights.
No moving parts.
Voice activated.
Audio distance: 5 metres (15 Ft.).
Recording time (Approx): 2GB Micro SD card (Supplied) 37 hours. 32GB Micro SD card 576 hours.
WARNING:
UNDER NO CIRCUMSTANCES SHOULD THIS UNIT BE OPENED WITHOUT FIRST DISCONNECTING IT FROM THE MAINS SOCKET.
Related Products