Pick Knife
Product Code:

Pick Knife

Availability:

In Stock

VAT Included

Delivery just £6 or FREE for orders over £100
This pick set is probably the most unique and useful jack knife pick set on the market.


It measures 3.5" long by .25" thick. The pick housing is made of machined aluminium and has strong spring stell picks. it can be placed on a key ring.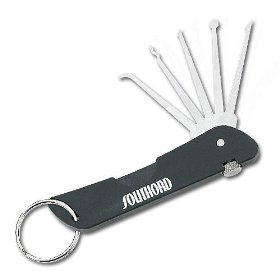 The picks included are:

Half Diamond
Single Ball
Snake Rake
Short Hook
Key Extractor
Thick Tension Wrench.
Related Products