SMOKE DETECTOR RECORDER
Product Code:

SDR-1

Availability:

In Stock

VAT Included

Delivery just £6 or FREE for orders over £100
SMOKE DETECTOR RECORDER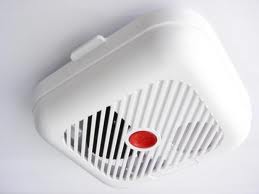 Order Code -SDR-1 £175 inc VAT
This smoke alarm looks like any normal one,except it has the latest AUDIO technology that uses a high gain microphone
to achieve the best quality sound.
It has the longest standbye time when battery is fully charged and has with time and date on the recording
the recording module has Velcro so it can be removed and refitted in smoke alarm for charging, or for different deployment
so this system has many uses and can be used as a standalone recorder hidden elsewhere.
SD card can be 1GB-32GB ( 1GB can store about 11 hours of recording
Comes with simple instructions.
Related Products