AIR FRESHENER WIFI CAMERA DVR
Product Code:

wifi air

Availability:

In Stock

VAT Included

Delivery just £6 or FREE for orders over £100
AIR FRESHENER WIFI CAMERA DVR
0RDER CODE WIFI AIR
£205 INC Vat



AIR FREHENER IP CAMERA WITH 40 DAYS BATTERY TIME
(UPDATED MODEL)



This air frehener IP camera is the only model in the world that has amazing features that people have been waiting for a long time. Normal battery powered IP cameras can only work for about 12-15 hours, but this model is much better as it can work for 40 days with 10 motion detections per day on a single charge of battery. This means it can be used long term where mains power may not be available but you still need longer working time. The camera has motion recording with push message so only when motion is detected the camera will start recording and send you push message so then you can log in the camera and see live from anywhere. You can also log in anytime to see but generally with motion recording with push message means the camera will alert you if motion is detected. By using mini SD card (maximum 32GB) will store about 2 years motion recording based on 10 motions per day. This camera has time and date and also offers remote playback so all the key features are all in one. Package contents are camera, USB charging cable, charger and manual. Below is the specifications.
1) Lens: Pinhole (55 degree)
2) Video: H.264
3) Audio: Yes
4) PIR motion detection: 3-5M
5) Cycle time: If there is no operation within 30 seconds after last trigger, camera enters sleep mode
6) Charge source: Mini USB 5V 1A
7) Mini SD Card: Support 32GB mini SD card ( SD card not supplied )

8) Battery and standby: 2500mA battery can last 40 days with 10 motion detections per day.
9) Time and date: yes
A) IF USED ON CONTINUOSLY FOR RECORDING
1) BATTERY CAN LAST 12 HOURS +

B) IF USED ON ECONOMY MOTION RECORDING
1) IF THERE IS NO MOTION IN A ROOM/OFFICE AT ALL THEN BATTERY CAN LAST 3 MONTHS
2) IF THERE IS 5 MOTIONS PER DAY IN A ROOM/OFFICE THEN BATTERY CAN LAST 144 DAYS
3) IF THERE IS 10 MOTIONS PER DAY IN A ROOM/OFFICE THEN BATTERY CAN LAST 72 DAYS
4) IF THERE IS 20 MOTIONS PER DAY IN A ROOM/OFFICE THEN BATTERY CAN LAST 36 DAYS
5) IF THERE IS 30 MOTIONS PER DAY IN A ROOM/OFFICE THEN BATTERY CAN LAST 24 DAYS
6) IF THERE IS 60 MOTIONS PER DAY IN A ROOM/OFFICE THEN BATTERY CAN LAST 12 DAYS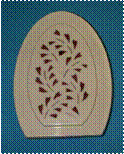 Related Products