Wireless Spy Mouse Camera
Product Code:

MU10

Availability:

In Stock

VAT Included

Delivery just £6 or FREE for orders over £100
Wireless Spy Mouse Camera
This is the new stationary covert wireless mouse converting your desktop in to a video recording studio.
The MU10 recorder is a unique video recorder cleverly disguised as an everyday wireless mouse. Once activated, the wireless mouse will power itself via a rechargeable battery for up to 9 days. If used with the supplied cable, it can power from USB indefinitely and then looks like any other wired mouse.
Using the same 5 mega pixel sensor as the approved RC200 key fob, the MU10 Wireless Mouse will capture crisp, clear 720p HD video combined with excellent audio capture. As the video also supports full day/day/date time stamping, this camera will provide Law Enforcement grade video and audio. Using the controls hidden in the rear of the recorder, you can select between video or photo mode and once set-up, you can walk away and leave it for days.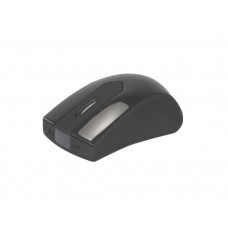 The MU10 recorder is fitted with a PIR sensor (passive infrared sensor). This allows the recorder to trigger should any heat signature pass in front of the sensor. This is particularly effective as PIR detection operates with much lower power consumption and therefore increases the battery time in standby mode.
Please note that although the MU10 appears to be a fully functional computer mouse, it only looks like one!
Features:
5 mega pixel sensor / 720p HD video quality

HD (1280x960) or VGA (640x480) switchable

Video or Photo switchable

7-9 day standby time

Watermarked day/date/time stamping

PIR activated (video or photo mode)

Law Enforcement grade video & audio capture

Overwrite function (switchable)

Supports up to a 16gb Micro SD card

H.264 .AVI file forma
Contents:
1 x PV-MU10 Wireless Mouse DVR
1 x USB Cable (data transfer or continuous power)
1 x Rechargeable battery
1 x 8gb SD card
Related Products