AIR FRESHENER WITH DVR RECORDING
Product Code:

AF-DVR

Availability:

In Stock

VAT Included

Delivery just £6 or FREE for orders over £100
AIR FRESHENER WITH DVR RECORDING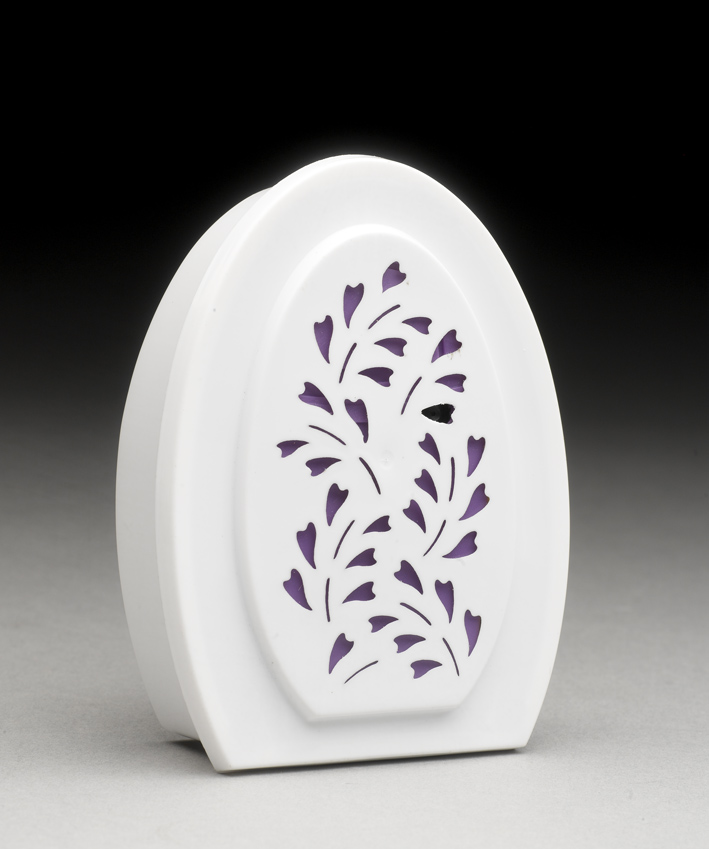 AIR FRESHENER CAMERA DVR WITH 3 MONTHS STANDBY TIME
The air freshener camera recorder will blend into any room office or bedroom and has a micro pinhole colour camera and a built in DVR. This system is high definition 2K high resolution and records high quality video with H.264 video compression. There are 4 recording functions, motion (picture change), continuous recording, picture taking, or economy motion recording (this is recommended mode to get longer battery working time). All the recordings have time and date. The high capacity battery is custom made for this air freshener (please note colour of battery will be blue or white) and will record about 720 recordings (each file is 1 min) before the battery needs recharging. On standby if there is no motion in a room/office at all then battery can still last up to 3 months on standby (see below on battery standby time), as the DVR will go to sleep mode untill it senses a movement. The whole system works very easy and there is no complicated buttons or setting up and has OSD menu. The recordings can be played on TV or monitor or the micro SD card can be plugged into a card reader (not supplied) and then be connected to computer and generally this method of playback is better and quicker. Supplied complete with AV cable, mains charger, remote control and operating instructions. The key features are:
( SD not supplied )

Micro SD Card Support: 256GB
Remote Control Function: Yes
System: NTSC or PAL Video System
Video Record Format: .MOV
Record Frame Rate: 30FPS
Resolution: 2304x1296 (2k)
Video Compression: H.264
Date/Time: Yes
OSD Menu: Yes
Image sensor: 4.0 Mega Pixels
Output: 1 CH Composite Video Line Out AV cable
Storage capacity: Using 8GB can store about 44 recordings, 16 GB can store about 88 recordings, 32GB can store about 176 recordings, 64GB can store about 352 recordings, 128GB can store about 704 recordings, 256GB can store about 1,408 recordings. All are 1 minute per file on economy record mode.
Recording Mode: Economy Motion Detect/Motion Detect/Continuous/Manual/ Picture taking
Full over write when SD card becomes full
PC Compatible: Windows XP, Vista 32 bit, Windows 7,8,10 32 bit and 64 bit, Mac OS

A) IF USED ON CONTINUOSLY FOR RECORDING
1) BATTERY CAN LAST 12 HOURS

B) IF USED ON ECONOMY MOTION RECORDING
1) IF THERE IS NO MOTION IN A ROOM/OFFICE AT ALL THEN BATTERY CAN LAST 3 MONTHS
2) IF THERE IS 5 MOTIONS PER DAY IN A ROOM/OFFICE THEN BATTERY CAN LAST 144 DAYS
3) IF THERE IS 10 MOTIONS PER DAY IN A ROOM/OFFICE THEN BATTERY CAN LAST 72 DAYS
4) IF THERE IS 20 MOTIONS PER DAY IN A ROOM/OFFICE THEN BATTERY CAN LAST 36 DAYS
5) IF THERE IS 30 MOTIONS PER DAY IN A ROOM/OFFICE THEN BATTERY CAN LAST 24 DAYS
6) IF THERE IS 60 MOTIONS PER DAY IN A ROOM/OFFICE THEN BATTERY CAN LAST 12 DAYS

.

Related Products